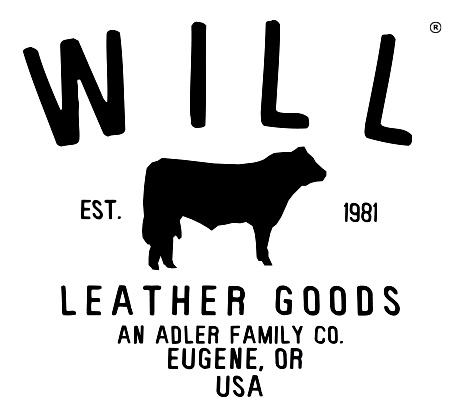 Personally I think any and everyone loves a good story. It always answers the most important of WHY. Gives that thing purpose, a vision, makes you apart of that story. So I always want to support and work with companies that give me that sense of why and inclusion. Will leathers is one of those companies. 
It all starts with a kid names Adler- Will Adler to be exact. What started as a necessity turned into a destiny Will Leather Goods has filled a void in the art of leather making using sustainability and giving back to the less fortunate. Bringing to the forefront amazingly and beautifully crafted products with a purpose a story and an art. No matter what you get from a zippo lighter cover to one of their amazing duffle bags when you open the box and see the products you are amazed from what you pull out and touch. 
Most of my friends and followers know I am a sucker for a good back pack. Being a professional musician turned Real Estate agent by day and daddy 24 hours a day; simply put I carry a lot of stuff depending on the day. Satchels are annoying, purses out of the question, briefcases also vexing and old - Backpacks to me just right. The perfect balance of form, function and usability. 
Being a back pack connoisseur [ if you will] I opted for for their Silas Backpack. To be honest, maybe I am jaded I never expect too much from any one company. But when that box hit my doorstep and I opened it to the delicious smell of fresh tanned leather and saw the beautiful cognac leather I almost shed a tear. Now in an attempt to not sound cheesy, Will Leather Goods understands a thing or two about making a great product, a great package and making the end user feel special when it comes out of the box. 
Minimalist in design and not over done it's the perfect bag for daily carry, travel adventures and definitely has become one of my top 3 bags that I carry regularly. With a sizable front pocket, generous main compartment and a padded laptop container that holds most laptops of today this is a perfect bag for school, work, play or jet setting adventures. The only negative is the laptop compartment does not hold my larger 15" laptop that I utilize for music. Other than that my air and iPad fit fine. I can continue to go on and on and on and tell you how great the company is but seeing is believing. Head over to Will Leather now and join the Adler Family. 
And if you hurry at the time of this writing you can get your very own bag for 50% off.