Great Maple is a low key unassuming spot sitting in the white bubble of Fashion Island. With nice rustic wood decor with open dining and an open patio this venue is a perfect sit-down for a plethora of scenarios. Whether it is to meet with friends, family, colleagues or a hot new date this place is the perfect choice. If the crowd and the wait list is any indication of how good this place is then this is a place you might want to put on to do list. With a pretty nice sized menu we went with some of Great Maple's highly recommended choices. 
First up we have a pickle bloody Maria. I figured it would be a pickle slice and some other garnish but what came to table was an eye full. A full dill pickle atop a salted rim and a perfectly mixed bloody. Definitely one of the best bloody's I've had in quite some time. This is one for the books.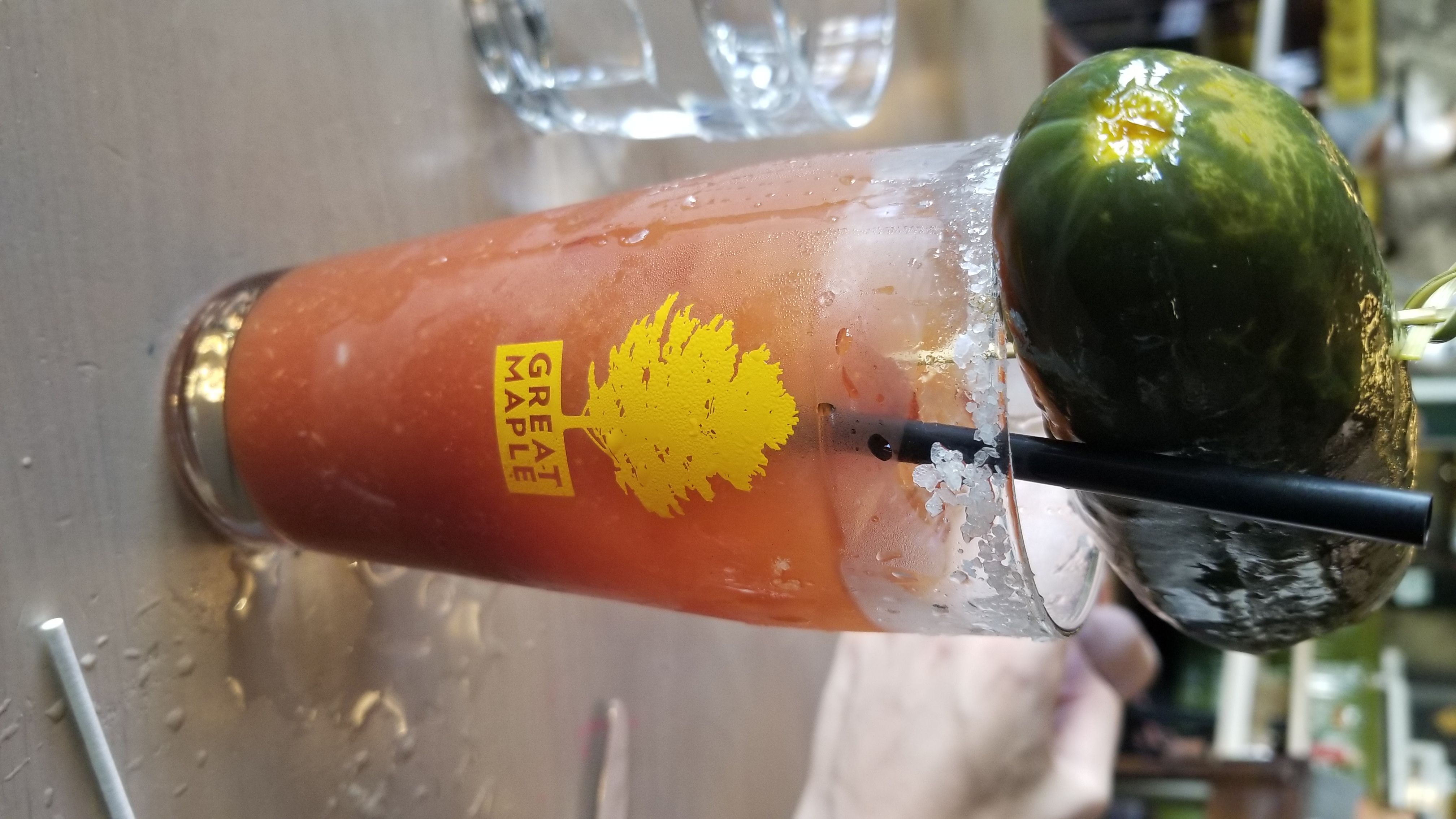 Next up is some good old lobster. Much like the rest of the world who feigns for the Maine, I love this sweet delectable crustacean. The Lobster Popover Benedict is a Great Maple specialty. Maine Lobster, arugula, hollandaise, smashed fingerling potatoes on a house-made popover. At first taste the hollandaise was quite bland however, my tastebuds were misinformed. The lobster perfectly salted brought everything together in one beautiful bite. The layers of flavors combined perfectly in every bite and this is a must try.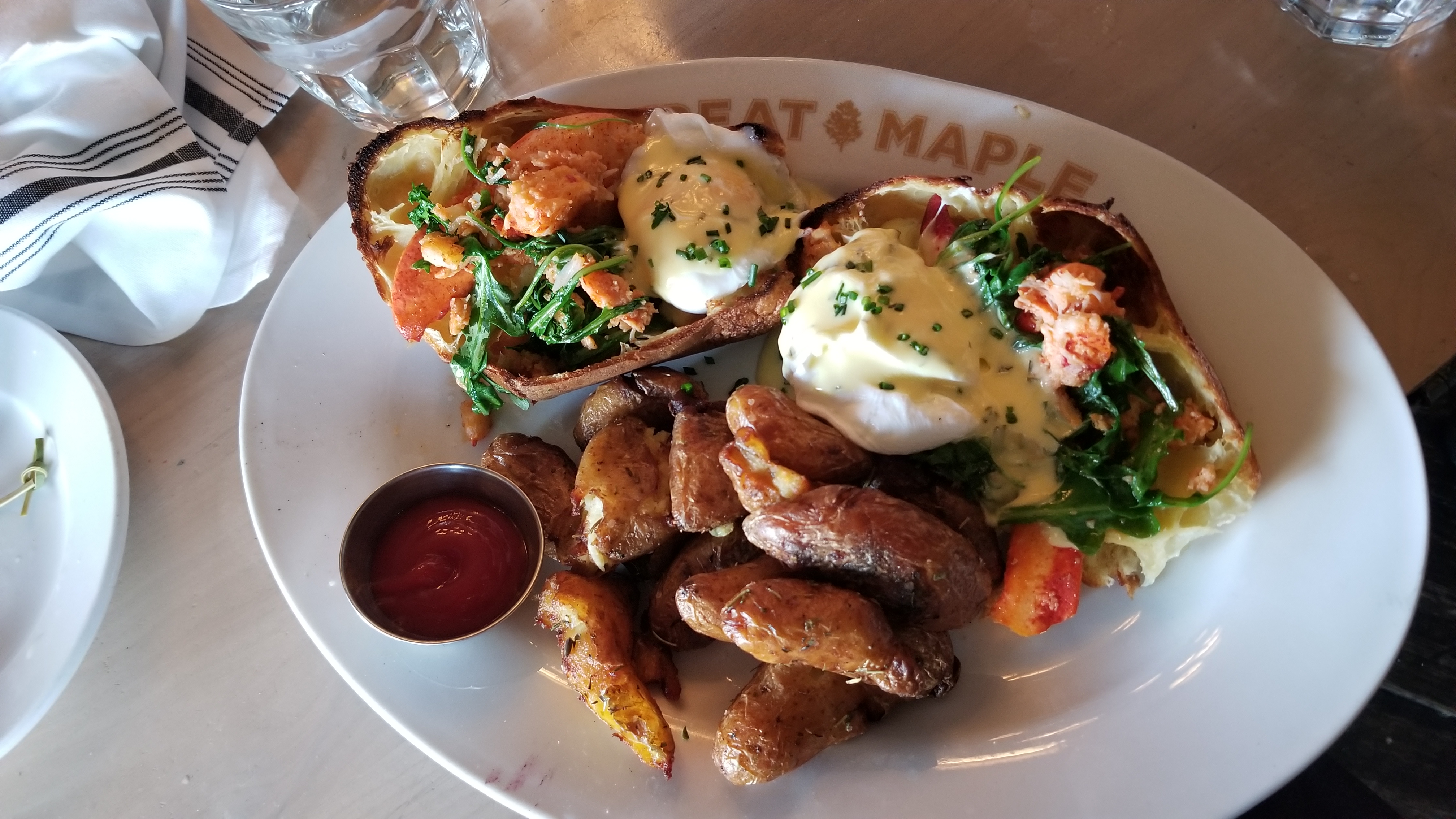 Second offering is their classic take on chicken and waffles except with their hand made maple bacon donuts in lieu of the waffle. The presentation is quite amazing with buttermilk fried chicken thighs, maple bacon donuts drizzled in maple syrup.  While the presentation was amazing the flavors were not. The chicken left much to be desired, there was no seasoning and tasted like fresh flower and oil. Not a good look there. The donuts were perfect nice and fluffy with crisp tasty bacon and maple syrup was a nice delight. But the combo did not work well in my opinion at all.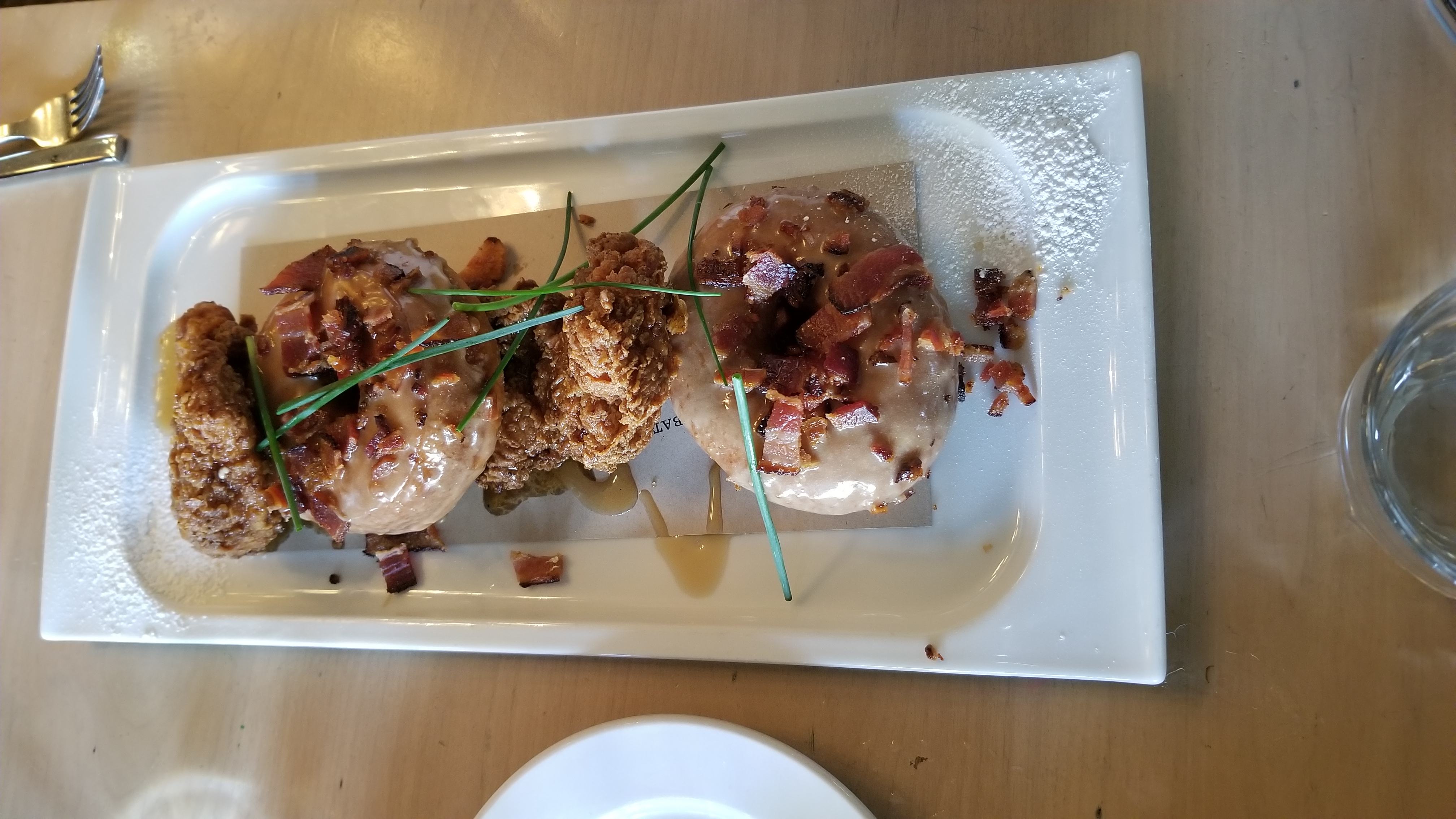 Now to wrap things up with dessert we ended on a definite high note. A personal apple pie made from scratch with a nice crispy crust a la mode topped with whip cream and fresh cheddar cheese was the perfect way to finish off a pretty great meal. Every bite had the nice golden crispiness of the crust with sweet apple and cinnamon and creamy ice cream. Perfect way to end a meal.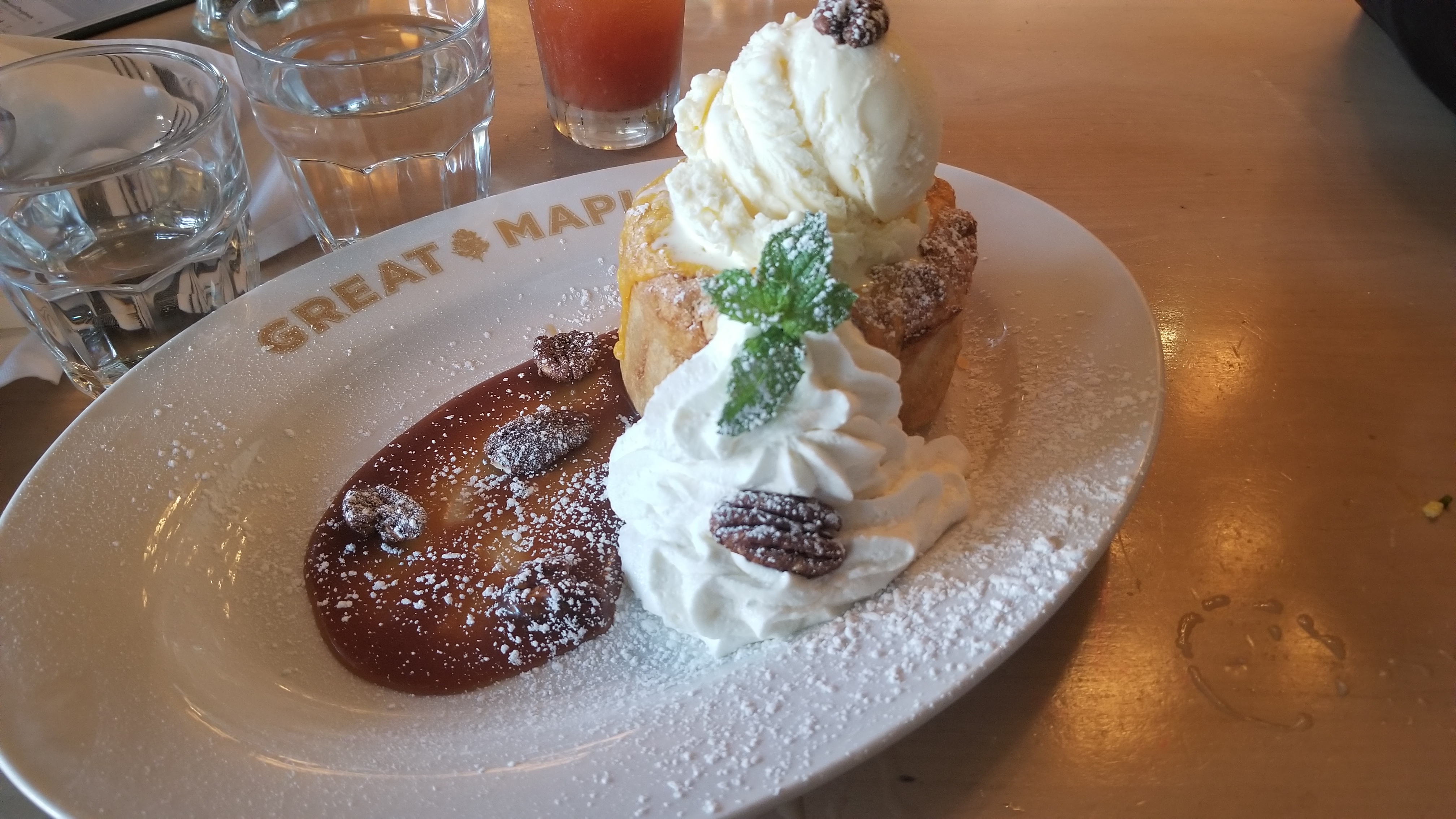 Great Maple is a great place with great food, great wait staff, and an even better ambiance. 
To find more info about Great Maple:
1133 Newport Center Dr, Newport Beach, CA 92660